About me

Hi, I am Jonas. I think that love is awesome.

I love meeting people, photography and weddings. Photography fills me with joy and purpose, takes me places I have never been and lets me meet people I never thought I would meet.

Traveling inspires me both for work and on my free time. Meeting new people, exploring different cultures and seeing new places excites me. I am curious about life and like helping people I meet.

I am not here to get lots of Facebook shares or Instagram likes. I am here to tell your story the best I can. I still find each wedding more exciting than the last and I try to do every new one the best I have ever photographed. Photography is what I do and my biggest passion. I hope that you will share it with me!

Thanks for visiting, and enjoy!
- Jonas Frost Höijer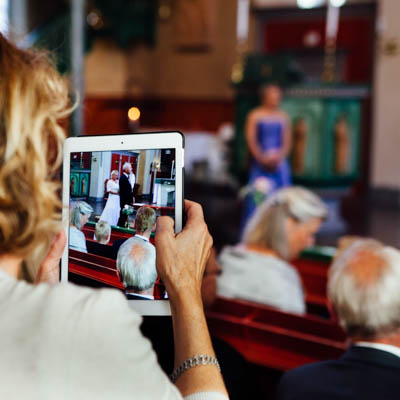 Storytelling photography

Photography for me is about stories. Stories and memories. Telling stories through pictures and transforming them into memories. Photographing weddings inspires me. Feelings of love, joy, excitement (and a bit of anxiety) make this a special day, a day spent together with people we love. It is an incredible feeling to be trusted to document that experience, the relationship of friends, families and the couple as they celebrate love.

My approach to photography is documentary combined with more classic portraits. During the day I capture the simple moments. Instead of posed or highly styled shots I capture spontaneous, candid moments, choosing angles and backgrounds to make you look your very best.

I aim at capturing the beauty of your day and that, of course, includes the location, decorations, food and the important people in your life you invite as guests.

I put a lot of effort into post production of my pictures. I shoot with digital cameras but a love of film has led me to develop a post production style to create pictures that resembles that of timeless film. I prefer natural light and grain will often be seen in the pictures. The presence of grain shows that the photographer, the camera and natural light are doing the job.